Portfolio Overview
Below is a sample of marketing strategies, campaigns, and projects that I created with my teams or individually. Design-thinking processes paired with agile methodologies created strategies with goals to maximize engagement, direct lead generation and return on investments through target audiences.
Overhauled the core landing pages of the RMCBS website to increase conversions and content engagement.
Service Squad Protection Program
Conceptualized and executed the buildout and promotion of RMCBS' custom home care service program.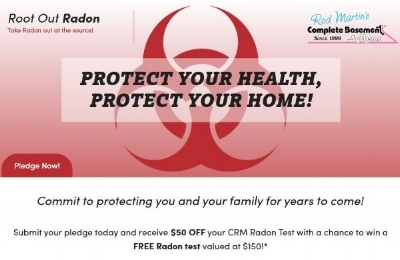 Introduced a new product line and service of radon testing and mitigation.
5 Steps to Review Success
Review fundamentals that will show companies how to create an internal culture and process to generate 5 star reviews across any medium they value.